A new year brings new opportunities to rethink what's important to us and what we want less of in our lives.
As we kick off 2023 and the month of January, we hope that you'll join us in celebrating National Mentoring Month – a time to recommit to one another as a campus community and to consider how we can better support, encourage, and build relationships with each other through mentoring.
This year's theme is Managing Well. We all manage multiple aspects of our lives. We manage schedules, relationships, school work, job responsibilities, people (at work), organizational roles, volunteer commitments, future plans, and more. With so many roles and responsibilities on our plates, how do we truly manage it all well?
Check out our tools and resources below to help you develop your life, work, and relationship management skills! To go directly to a specific category, click the following buttons:
---

Building and maintaining personal and professional relationships are key to being successful during your time in college and beyond.
Mentors, sponsors, networking contacts, peers, professors, and colleagues at work are just a few examples of the relationships that can help you navigate challenges throughout college, your career, and life in general.
How do you build, manage, and maintain intentional relationships well?
First, determine Who Are Your People? Use this worksheet to get started.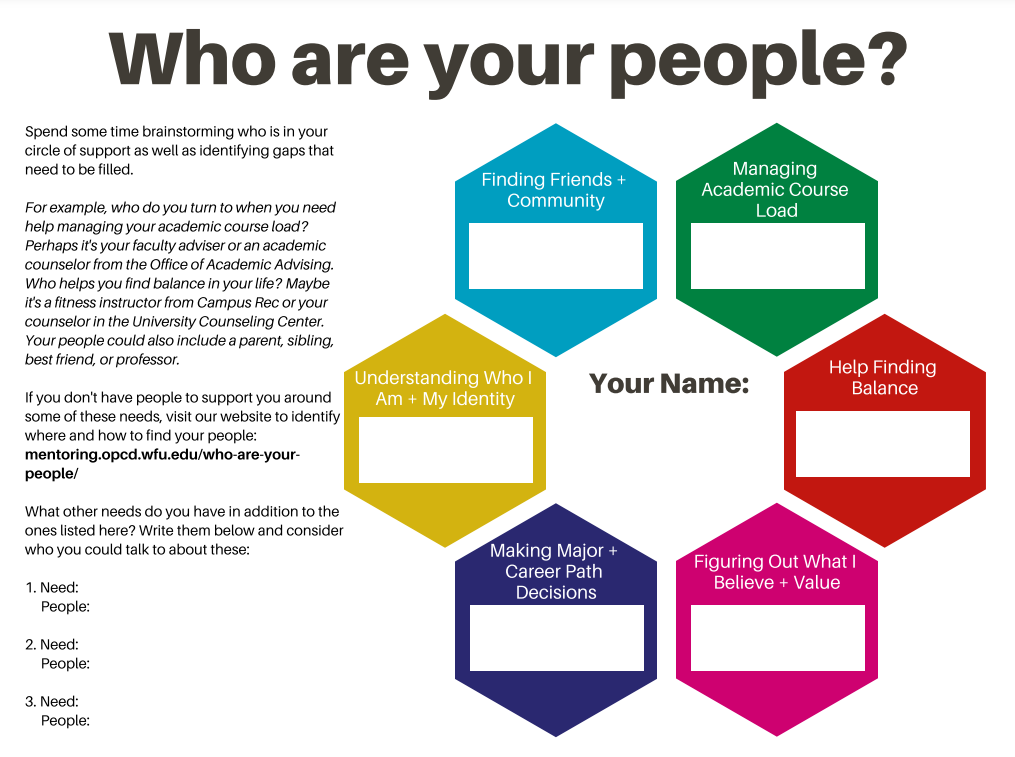 Next, read this article, Alumni Advice: How to Build and Maintain Your Network, to learn how to stay in contact with people in your network.
Check out these LinkedIn Learning courses and videos (accessible for free with your WFU Google account):
Super Connecting: The Secret of Professional Networking
How to Develop Friendships and Connect Meaningfully with Colleagues
And, finally, watch our short webinar on strategies to keep building effective relationships:
---

College is the perfect environment to get experience leading and managing organizations, a skill that will serve you well beyond your time at Wake Forest.
Whether you are serving as a student organization leader or managing a big class project, there are skill sets that you need to develop to do this well such as being able to set goals, give (and receive) feedback, and reflect on your experiences and lessons learned to make adjustments for the future.
How do you develop these necessary skills and manage organizations and your leadership roles well?
Download our Power Skills guide for student organization leaders: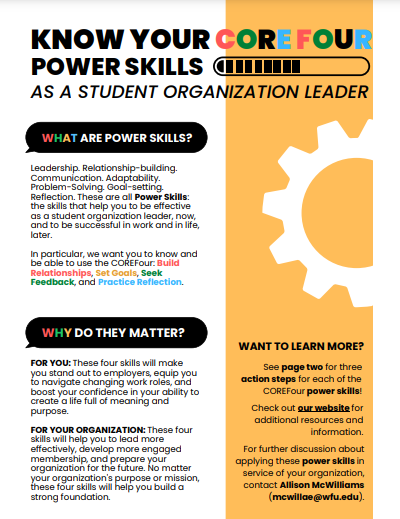 Practice setting SMART goals as it relates to your organization and the role you play as a leader. Goals help you create a plan for what needs to happen and to take specific action steps to achieve them. Our best practice guide to setting goals is a helpful place to start:
We also recommend checking out these LinkedIn Learning videos and courses:
Leadership Skills for The Future
How to Set Goals When Everything Feels Like A Priority
---
We all have work that we're responsible for. This could take the form of a full load of college courses, a student worker job, a summer internship, or a first full-time professional job.
As you begin a new work experience of any kind, what does it look like to manage work well?
The first key to managing work well is setting boundaries! Check out this article written by Wake alum Ryan Riccordella ('15) on how to set boundaries throughout your day (and why they're so important).
Asking for feedback (from your mentors, colleagues, peers, managers, professors) is a great way to learn what you're doing well and to identify areas to improve upon. We recommend asking these 2 questions after key experiences, completing projects, or wrapping up an event:
1. What are 2-3 things that you think that I do particularly well?
2. What are 1-2 areas of growth and improvement for me?
For seniors and recent graduates, the WFU Alumni Personal & Career Development Center has several resources to help you navigate Year One at your first job after college. We recommend downloading the Post-College Starter Kit: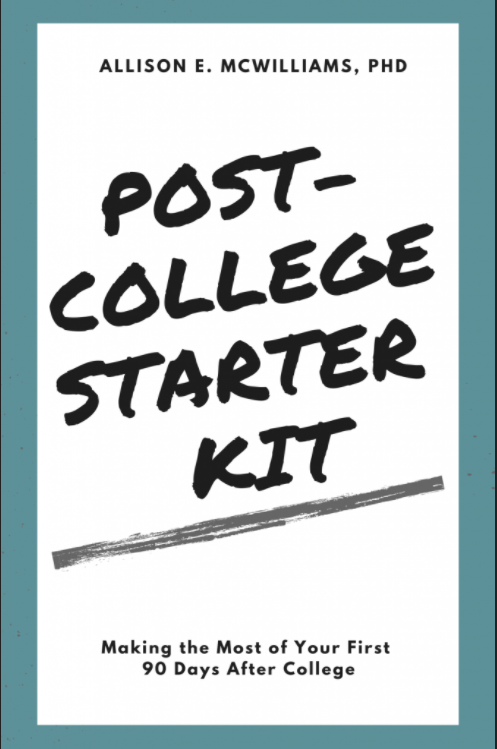 For more resources on managing work well, check out these LinkedIn Learning courses and videos:
Strategies for Your First 90 Days in A New Job
Seek Feedback to Develop Self-Awareness
---

Making future plans is something you'll quite literally be doing for the rest of your life. Plans for what you'll study in college or graduate school, navigating your career path and job options, and so much more.
How can you be more intentional about what comes next for you?
The first step to make future plans is to actually look backwards to the past. Reflecting on past experiences – and gathering information about your strengths and skills – can inform the future. Our best practice guide on reflection is a great place to start:
After reflecting on your experiences and thinking about what you want to happen next, write down your plan! Put some goals and action steps down on paper and shared them with a trusted mentor or adviser. Use this worksheet to get started. Also, take a look at this article, Hope Is Not a Plan.
For more resources on managing future plans well, check out this LinkedIn Learning courses: Figuring Out Your Next Move.
---
Looking for more skill development tools? We encourage you to check out our COREFour Mentoring Skills that all Wake Forest students should develop and be able to apply to their life and career after college. Resources, including our curated LinkedIn Learning pathway for COREFour, can be found here.