Main Content
Matthew Clifford, Ed.D.
Associate Dean of Students for Student Conduct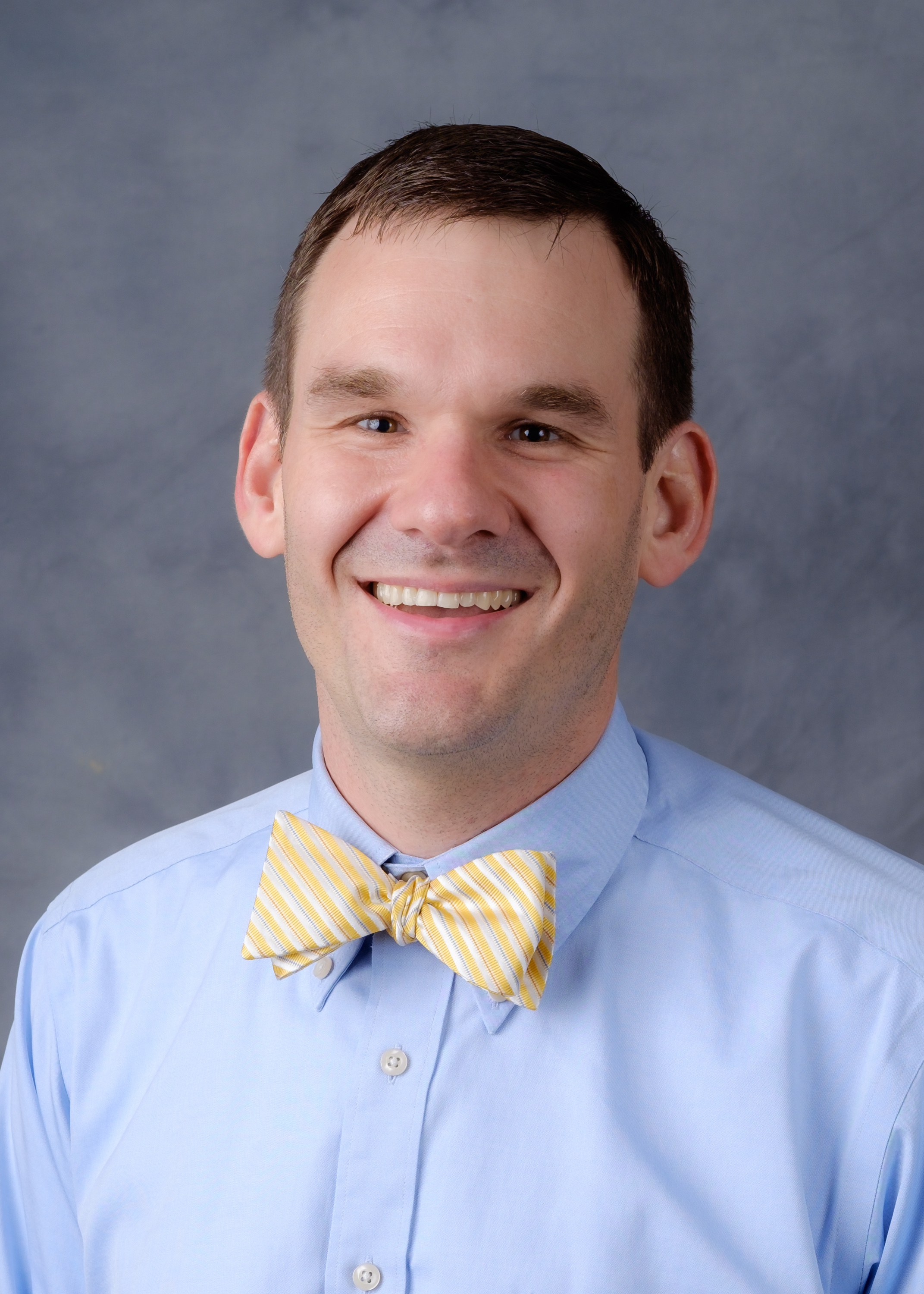 Mentoring Program: First Year in Focus (FYIF)
What is your role on campus?
I'm an Associate Dean of Students working on student conduct and behavior. I've been at Wake Forest for a little more than seven years now, and for six-and-a-half of those years I was the Director of Residence Life. From a mentoring perspective, I co-lead a men's mentoring program called First Year in Focus (FYIF) with Mike Ford, and we've been doing that since I arrived here. A lot of my research background is in mentoring, and I wrote my dissertation on it, so I love it.
What are the goals of FYIF?
FYIF started out as just a focus group for men, and it now has a female counterpart program, also called First Year in Focus, so it really is just a first-year mentoring program. We pair junior and senior men and women up with first year men and women, and realistically, the concept is to provide guidance to first year students. Initially, it started out as trying to reach students who were having difficulty finding their place at Wake Forest. Those individuals would either nominate themselves, or we'd get a phone call from their advisor, a faculty member or an RA. Now, we do much more outreach for the program, saying 'hey, there's this program, let me know if you're interested. We've got some opportunities for you.'
After assessing our program during the 2015-2016 academic year, we found that 72 percent of mentee participants felt a greater sense of self-awareness and growth in self-confidence as a new student. Additionally, 73 percent felt a stronger overall personal connection to the Wake Forest community as a result of the FYIF program.
What do you think are the most important values for a mentor to have?
First and foremost, to normalize the concept of mentoring. Asking for help, seeking guidance, and seeking another perspective is really valuable. It's not a weakness or anything like that. It will be advantageous for you, and so I think that is one of the most critical pieces for a mentor, to instill that searching desire and to encourage students to have a growth mindset. You will grow and develop and that's critical and important. You will have to work on it, you will face challenges, and you will run into a brick wall and if you have a growth mindset, then your orientation is 'alright, how do I get over this brick wall? Do I bore a hole through it, do I climb over it, or do I dig underneath it?' And sometimes, it can be helpful to get the perspective of somebody else, who might say 'I hit that wall as well. This is what I did.' Normalizing the concept of seeking guidance and help from somebody who isn't necessarily more senior, but typically that. That is one of the most important things.
What is the most rewarding part of being a mentor?
The most rewarding part for me is hearing the stories of our undergraduate students. They might want to hear my story, and I'm happy to share. However, I like to be able to support some sense of self-authorship for their story, They're writing that story. It's their narrative, and I might be here to offer you another perspective on things, but you're going to write your own story. The rewarding part for me is when students realize that, and they buy into that and take ownership of that. At times, that can be really scary. 'Ok, I'm going out into the world and I've got to figure out where this story leads me, what chapter I'm in, and how this is going to go.' What's cool to see is when the light clicks for them that it's not necessarily all that critical to know where the story is going to end, but to feel confident that they have a voice as the author of their own story.
How do you see Wake Forest continuing to embrace the practice of mentoring?
I love the way that we're doing it. There are some formal elements to it, and there are a lot of formal programs that are very decentralized. I think that's the right way. I like that it is not too formal, in the sense that every student who walks in the door gets a mentor assigned to them. That's pretty stilted, or it feels too scripted, and I like the informal concepts. Research shows that informal mentoring far outpaces the benefits of formal mentoring. Formal mentoring is still important, but between the two, informal mentoring is more beneficial to both the mentor and the mentee on average. I love the informal concept and approach, and while it might be harder to gain fidelity on those individual relationships, but I think that's a nice direction to go. The problem with that approach is that there are students out there that would like a mentor but don't know how to get one. That's hard, and if there was a way to catch more of those folks, that would be great.