Dana Dettmer ('17)
Psychology and Spanish Major, Linguistics Minor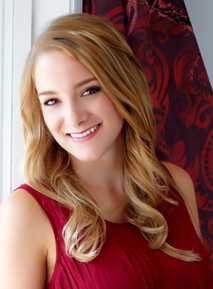 Mentor: Dr. Tiffany Judy, Assistant Professor of Spanish at Wake Forest University
How did you develop a mentoring relationship with Dr. Judy?
I have been meeting with Dr. Judy for lunch in the Mag Room just about every Monday during the Fall 2016 semester. I originally just asked her to write a letter of recommendation for me for law school applications because I have had her as a professor before, but she offered to help me develop some of my other application materials as well and the mentoring relationship just developed from there. I told her I was struggling with knowing how to write my personal statement, and she invested a lot of time into helping me craft an essay that would best show off my skills in a genuine and clear manner.
Give an example of a significant conversation you've had with your mentor. What did you learn?
We have spoken about how applying to graduate schools is as much an interview for the schools as it is an assessment for your candidacy. It reminds me to have confidence in who I am and what I have to offer, and that I shouldn't try to change my voice to fit the mold I think a school is looking for.
How have you benefited personally from being in a mentoring relationship?
It has brought the skills that I have gained at Wake Forest full circle and has allowed me to reflect on my time here under Dr. Judy's guidance. It has made me feel more in control of my graduate school application process as well.
What impact has this mentoring relationship (or with other mentors) had on your Wake Forest student experience?
Having a mentor makes you feel more integrated with the University. I always heard of students who develop closer relationships with their professors through research opportunities or internships, but this is the first time I have experienced this first-hand. This may be partly my own fault, however, because I always just assumed professors were too busy to help with things outside of purely class-related questions. Sometimes it's easy to forget that professors are people too!
Why is mentoring important to you?
Mentoring is important to me because it reminds me that the people we look up to were once in our exact shoes of uncertainty. It actually allows me to calm down and look at the bigger picture.