Anthony Tang ('11)
Assistant Director of Engagement Programs in the Office of Alumni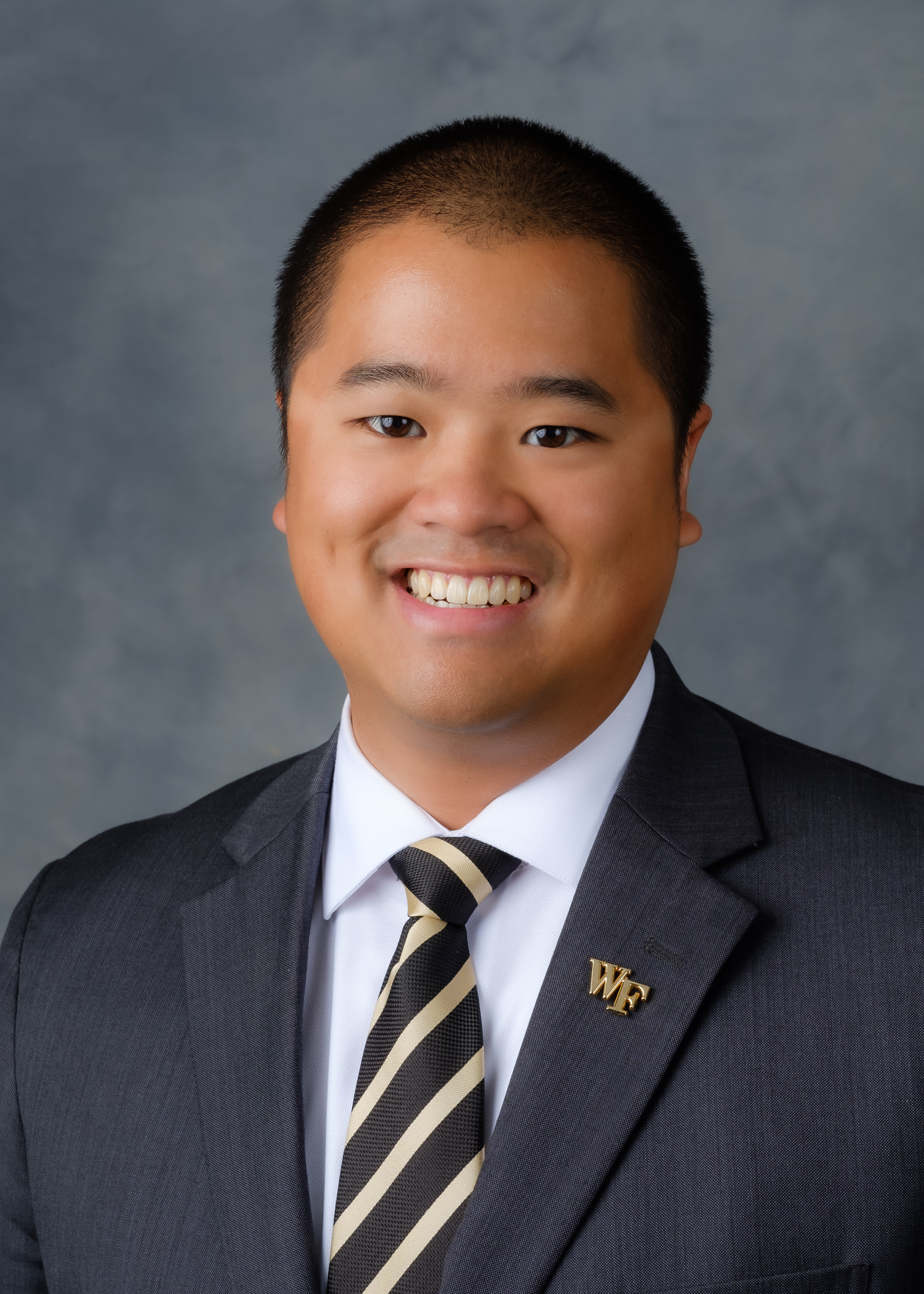 Engagement at Wake Forest University
What is your role here on campus?
I currently serve in the Office of Alumni Engagement. I direct strategy for the Loyal DEAC program for alumni and lead the strategy, direction, and execution of the Student Giving Campaign. I also advise the Traditions Council. On a volunteer basis on campus, I am the Director of Student Leadership for the Spirit of the Old Gold and Black.
Have you been in a formal or informal mentoring relationship during your time at Wake Forest?
I have been in formal and informal mentoring relationships during my time at Wake Forest. In my role as a mentee, the purpose of the relationship was to continue developing professionally and to learn more about what a mentor/mentee relationship meant. The goal was to grow in my current role and look for opportunities to reach out to other campus partners and colleagues at other institutions to see where there were opportunities to move forward in our work. As a mentor, I worked with many students to help them reach their full potential academically, professionally, and personally.
What was the biggest lesson that you learned from your mentoring relationship(s)?
The biggest lesson I learned from my mentoring relationship is that there is a lot of work that goes into being a mentee. I assumed that my mentor would be the one to reach out to me all of the time and did not realize that I needed to put in a lot of work.
You participated in our Introductory Mentoring Skills Certificate Program through the PDC. Why did you decide to sign up? And what were your biggest takeaways from the courses?
I decided to sign up because I wanted to learn more about what it meant to be in a true mentoring program. My biggest takeaway from the course was the formality that was needed in a mentor relationship that I did not previously have. I learned (and was convicted) that I had not fully invested in a mentoring relationship previously.
How have you found yourself using the skills learned through the PDC courses in your mentoring relationship(s) or conversations since completing the certification?
Since completing the certification, I have thought long and hard about any future mentoring relationships I would like to participate in. A mentoring relationship is not something to take lightly and I need to consider all that goes into the relationship.
Why do you value mentoring? And how have you seen a culture of mentoring being embraced on our campus, particularly in your job area/department?
Mentoring provides all an opportunity to grow professionally and personally. In our department, the value of mentoring is second to none. We have a formal program in our office and beyond that, many within our department reach out to one another to ensure we are all growing in our positions.